Welcome home, Chris!
By Collin
/
Published Thu, 02/23/2017 - 16:22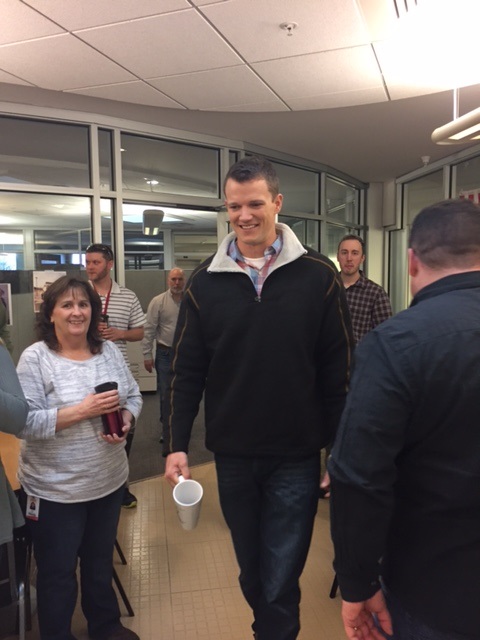 As we mentioned way back in our very first post, our Product Manager Chris Arnold, a Vermont Air National Guard Captain, has been serving overseas.
His unit played an instrumental role in support of Combined Joint Task Force - Operation Inherent Resolve, which is working to defeat ISIS and increase regional stability in the Middle East. The mission was a complete success, and now Chris is back home. After spending a few days with his family, he returned to our offices today, and the entire LORD Sensing family was there to greet him.
Here are a few photos we took to capture the moment.
Welcome home, Chris!
Thanks for subscribing!
SIGN UP
Get updated when new All Blogs Blog articles are posted.