Giving Back to the Community by Providing PPE to Local Nonprofit Organization
By Elena
/
Published Tue, 12/01/2020 - 14:46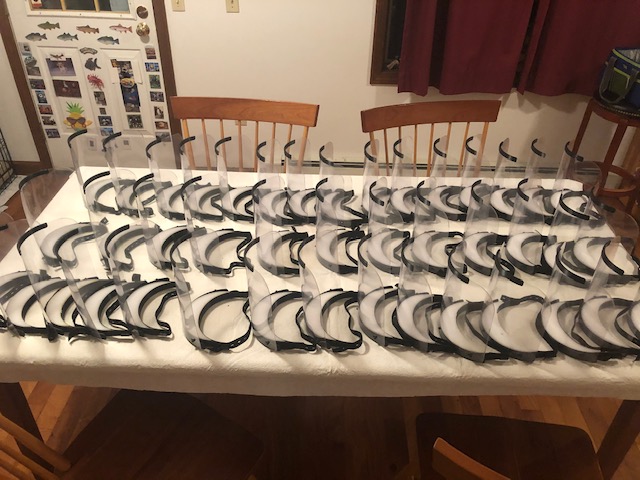 While face masks may be the "new normal," they may not always be the best solution to fight the Coronavirus pandemic. A recent article in in JAMA indicates that face shields could offer even more protection. For teachers and clinicians, the use of a face shield allows easier communication of emotions when working with children. When the Vermont Mental Health Agency, Howard Center, needed face shields, our Noise, Vibration and Harshness Division of Parker Hannifin Corporation was willing to meet the challenge. With children returning to the school and the necessity to maintain Coronavirus safety protocols, face shields are preferred to allow clinicians to communicate more effectively.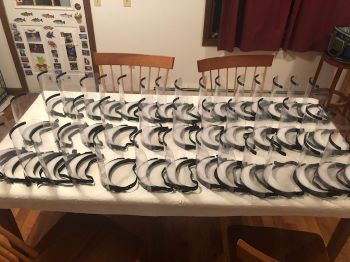 The need for the face shields was brought to the attention of our MicroStrain Division. Open source plans were found for 3D printing of face shield frames and one of our engineers oversaw the production of the 3D components as well as the procurement of the other required parts. The next step involved incorporating feedback from Howard Center to ensure the face shields met all state requirements. One of the changes involved using laser foam cutouts to fill a gap between the visor and the wearer's forehead. After weeks of 3D printing and a few late nights of assembly,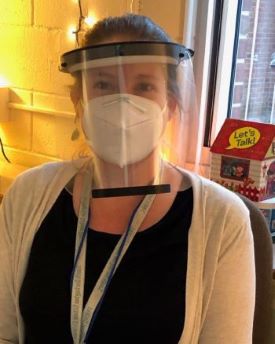 Parker LORD produced 75 of the lightweight face masks for Howard Center staff. The shields were distributed to the clinicians and supervisory team of Howard Center's School Services Program. With this donation, Howard Center was able to provide each clinician with a protective face shield that meets the PPE requirements of the Agency of Education. An added benefit is that the clinicians were told that if they already had a shield or did not want to wear one, they could pass the shield along to a client or caregiver who would benefit from having one, extending the value to the community. All on our MicroStrain staff found it fulfilling to pitch in during their spare time to provide the face shields for the Howard Center staff. Our focus was to provide a solution that offers ease of use and eliminate the customer's need to outsource components and programming. The integration of our MSCL, ROS, and several Open-Source API's, allows for the application of available and compatible software.
Read the full press release.
Thanks for subscribing!
SIGN UP
Get updated when new All Blogs Blog articles are posted.