How COVID-19 is Accelerating Robot and Drone Technology for use in Everyday Activities
By Elena
/
Published Thu, 05/28/2020 - 11:48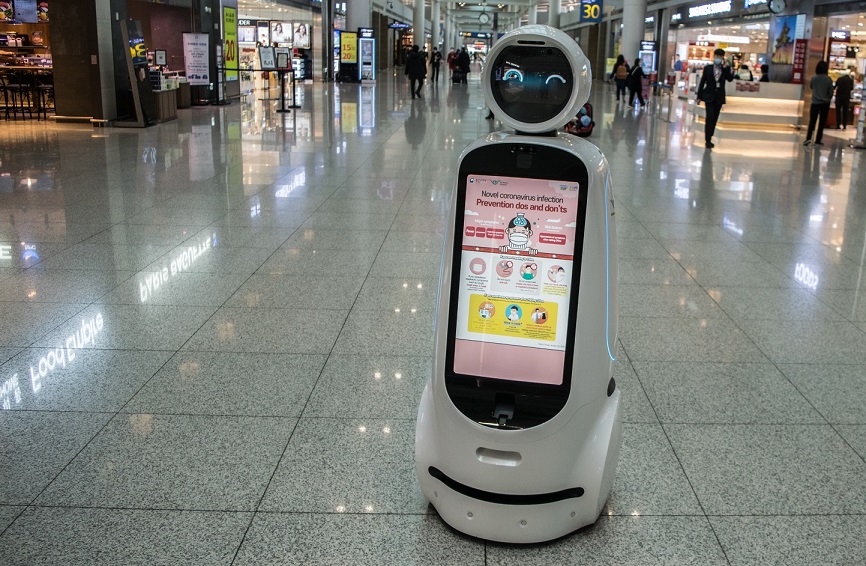 The COVID-19 pandemic has forced changes to our daily lives, but when it comes to technology, not all changes have been unwelcomed. In many ways, shifting the way we live – oftentimes to ensure safety – has accelerated the use of technology to a level that we were only beginning to dip our toes into. For instance, our new normal might include the use of a drone to identify areas that are disobeying stay-at-home orders or to monitor social distancing.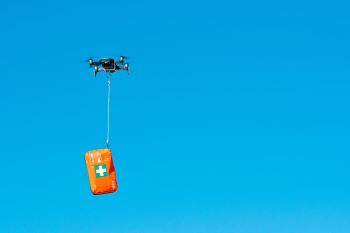 The pandemic has brought about many new uses for drones and robotics. In China, Europe and the U.S., drones have been used to spray disinfectant. When China was building two makeshift hospitals in Wuhan, satellite-based technology provided high-precision positioning and accelerated the construction immensely. In the U.S., drones are being used to reach out to homeless people and help monitor social distancing. Drones are being used in many places to deliver personal protective equipment, samples and equipment to medical campuses and providers.
Justin Bessette, Sensing/Engineering Technology Manager provides some insight into the technology response our sensing team is seeing as a result of the pandemic:
Q. As mentioned, the use of drones and robotics has dramatically increased during this time. What are some of the more common uses that are being seen globally?
A. The world is waking up daily to read news articles about drones being used for cleaning ground surfaces, supermarkets and stadiums. Robots can be found stocking shelves and performing inventory actions. The use of delivery robots and drones has also significantly increased, and we're even seeing robots leave the predictable settings of warehouses for our neighborhoods. COVID-19 truly brings to light how robots, drones and unmanned vehicles could be of assistance today. Additional ways we're seeing inertial navigation systems (INS) and inertial measurement units (IMU) being used to enable robots and drones today include:
Disinfect medical facilities and sanitize public surfaces such as shelves and inside public transit cars
Monitor crowded populations for temperature and other symptoms to follow guidelines that will help reduce spread
Deliver medical, PPE and other essential supplies
Fulfill takeout orders and execute curbside pick-up at restaurants and grocery stores
And so much more!
Q. How does using Robot Operating System (ROS) have an impact on developing prototypes for aiding in the fight against COVID-19?
A. ROS is an open-source, operating system for your robot. It provides a flexible framework for writing robot software and has become the standard platform to create and deploy prototypes faster. ROS can be used in building and simulating robotics applications and unmanned ground vehicle missions. It is the standard platform for those working on simultaneous localization and mapping (SLAM). To facilitate better integration within the ROS ecosystem, we've developed an open source, free (MIT License) series of drivers specifically designed and tested for ROS. The drivers are all updated and supported by our team to provide the best integration for users.
Q. How else are we helping customers during the coronavirus pandemic?
A. This pandemic has been a catalyst to what we believe to be an inevitable robot-filled future. Manufacturers are looking to quickly produce prototypes to respond to new needs and requirements. MicroStrain sensors enable drones and robots by delivering accurate position, velocity and attitude measurements. We've field-tested them and have data that shows just how good they perform in real-world environments compared to competitor sensors. Plus, we stock a wide variety of product options, designed to match our customer's needs when it comes to performance and price. The immediacy of the pandemic requires a fast response for all involved, so innovative ideas and uses can quickly evolve.
The importance of this can be seen in the big upsurge in the inquiries we have experienced for our sensing solutions. In today's COVID-19 world, companies are required to innovate. MicroStrain's sensors will enable you to get to market quickly.
If you have questions about incorporating this sensing technology into your robotic or drone applications, contact us. One of our engineers will connect with you to identify the best solution.
Watch our on demand webinar, How COVID-19 is Driving Robot and Drone Innovations.
Thanks for subscribing!
SIGN UP
Get updated when new All Blogs Blog articles are posted.