Spot Meets Cartken
By Anonymous
/
Published Thu, 05/20/2021 - 10:32
As global vaccination rates continue to increase, we are excited to start returning to a sense of normalcy. For many, this means resuming regular group meetups that have been put on hold for well over a year now. As technical societies start to reconvene, we are looking forward to these opportunities to share technological breakthroughs and hear about all the exciting progress that has taken place over the last year! Our friends at Circuit Launch showed that even our robot pals Spot and CartKen were excited to finally get together.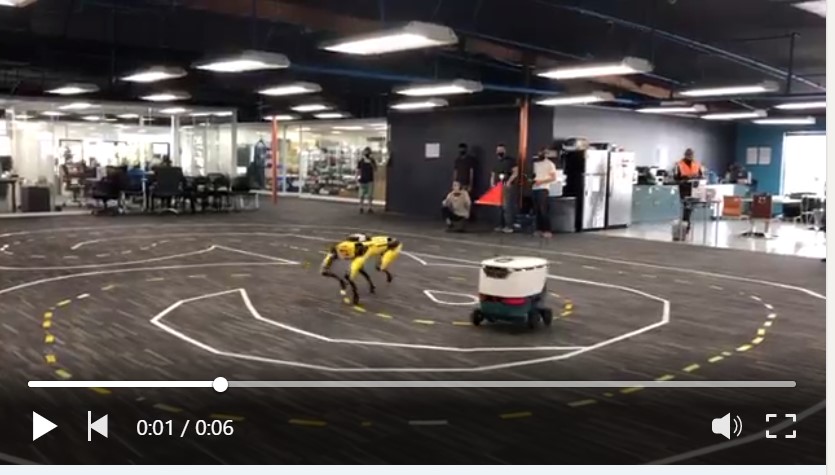 Credit to Circuit Launch
Applications
Read the Linkedin Post
Contact Microstrain today to learn more about its robotic and unmanned navigation solution.
Thanks for subscribing!
SIGN UP
Get updated when new All Blogs Blog articles are posted.