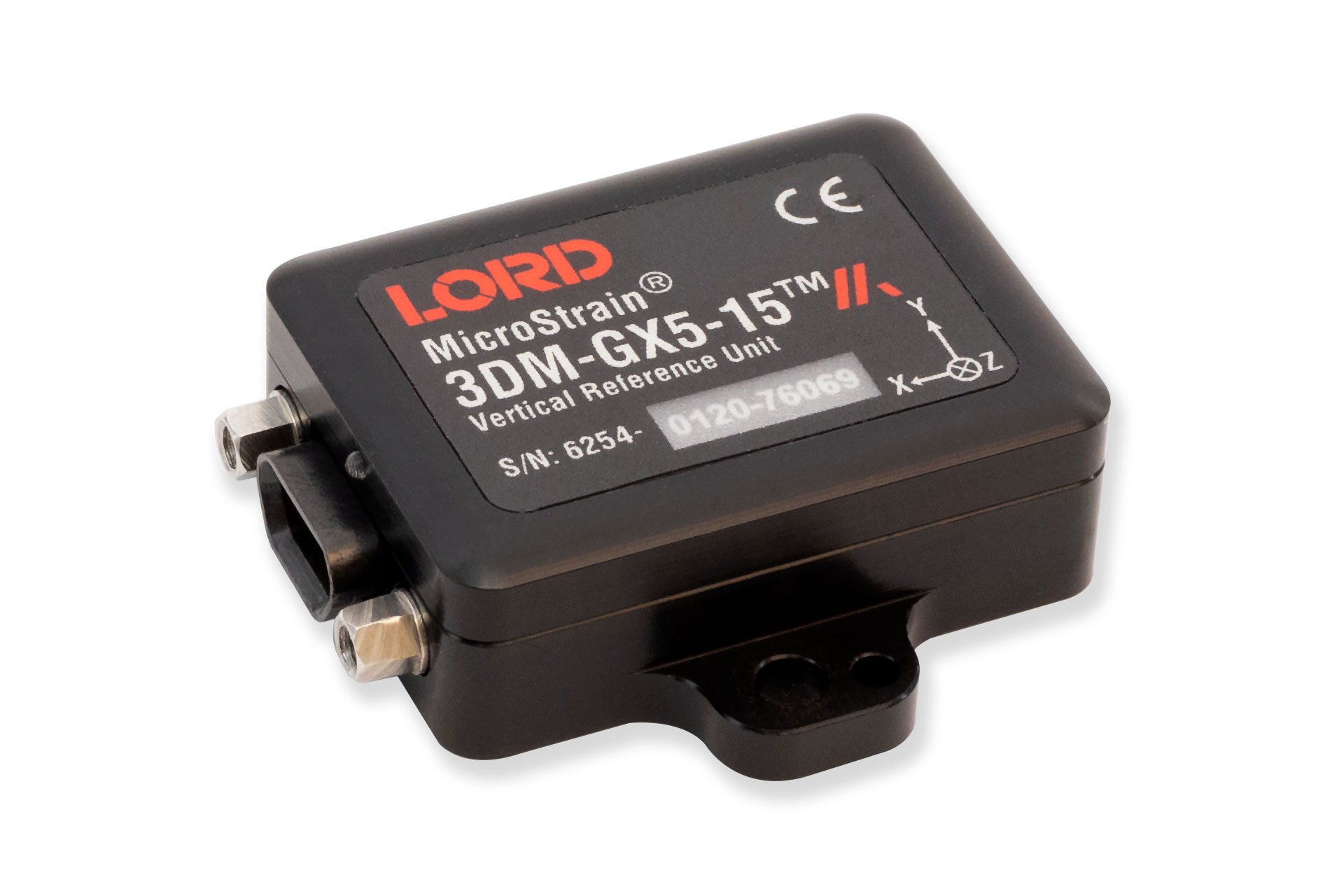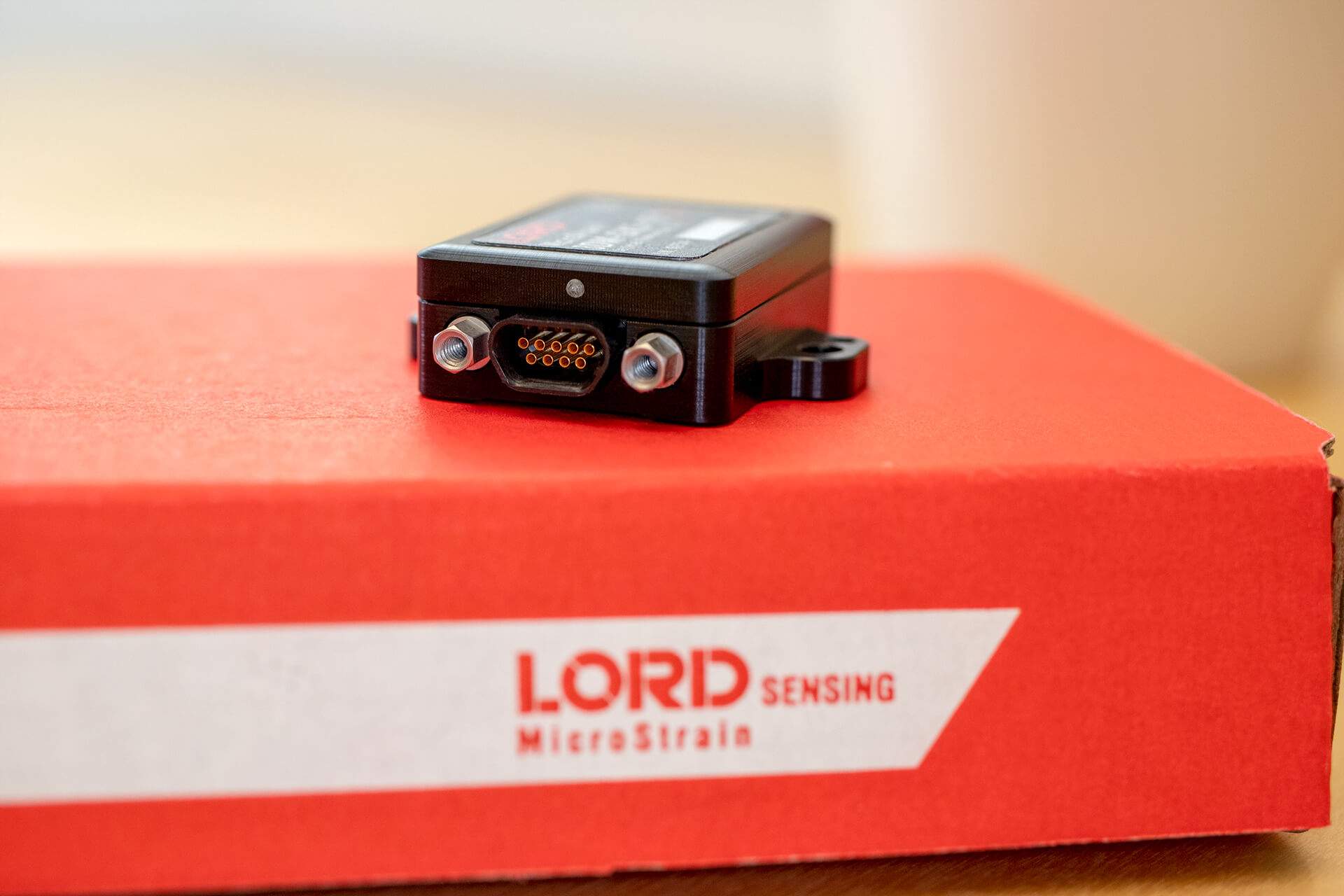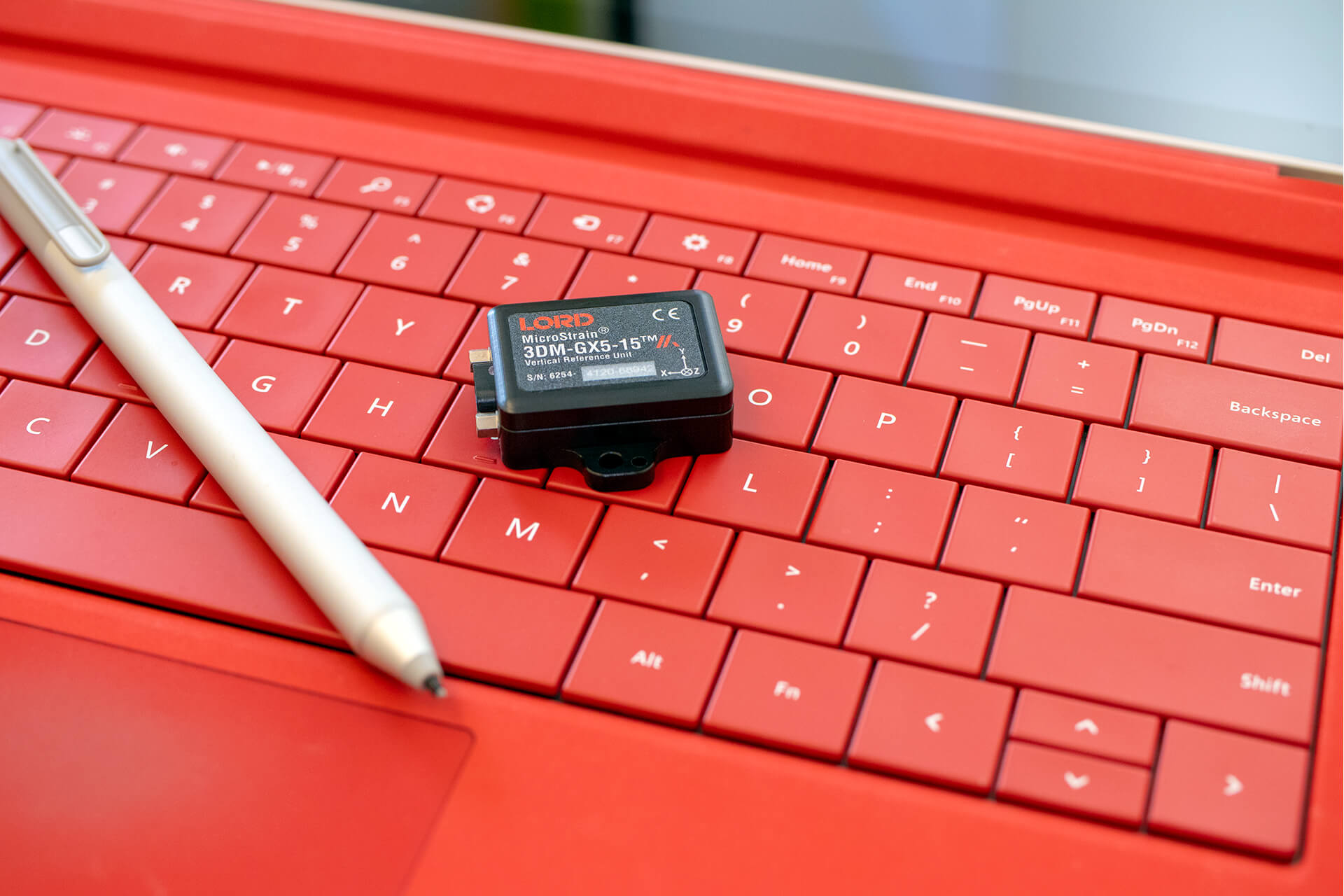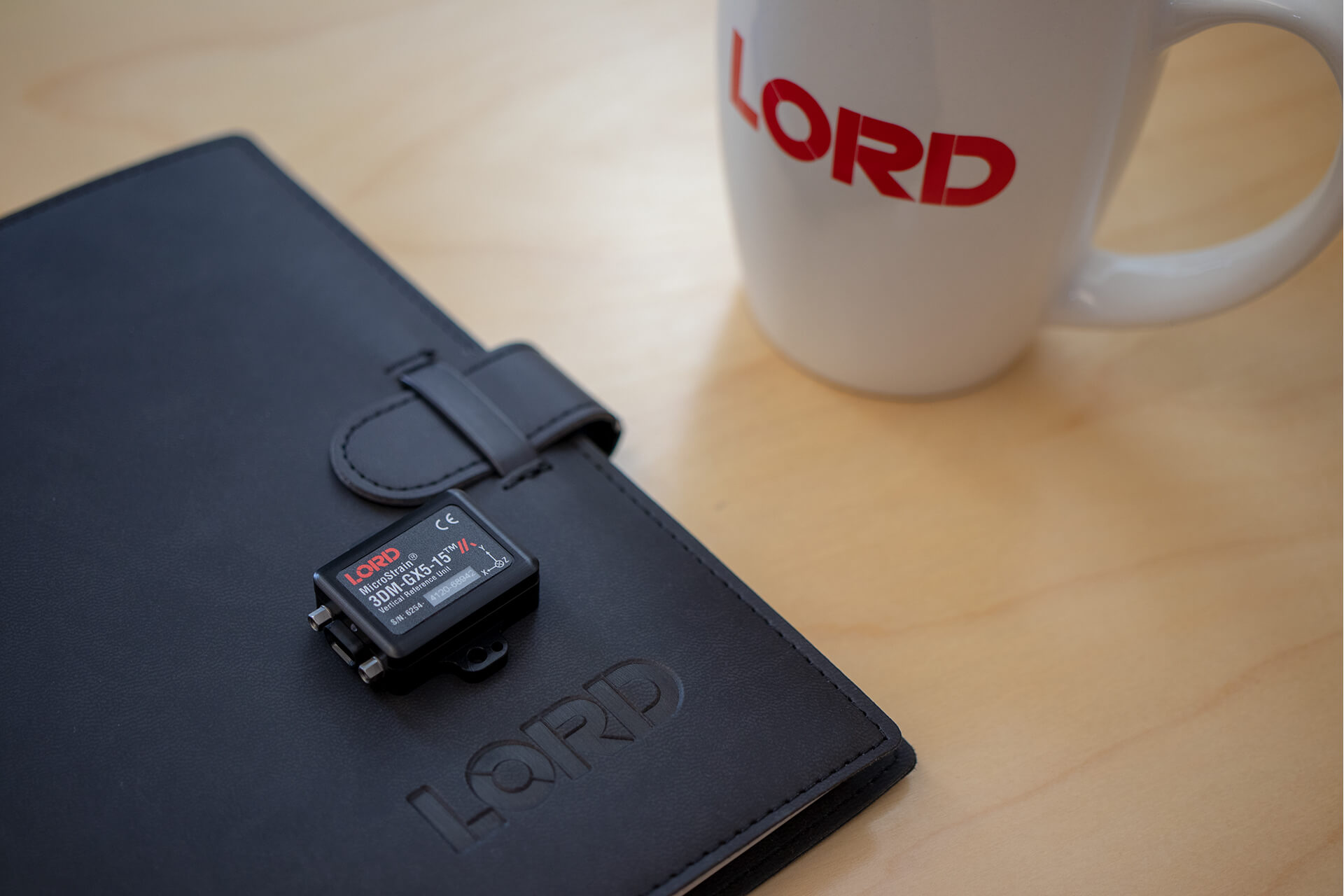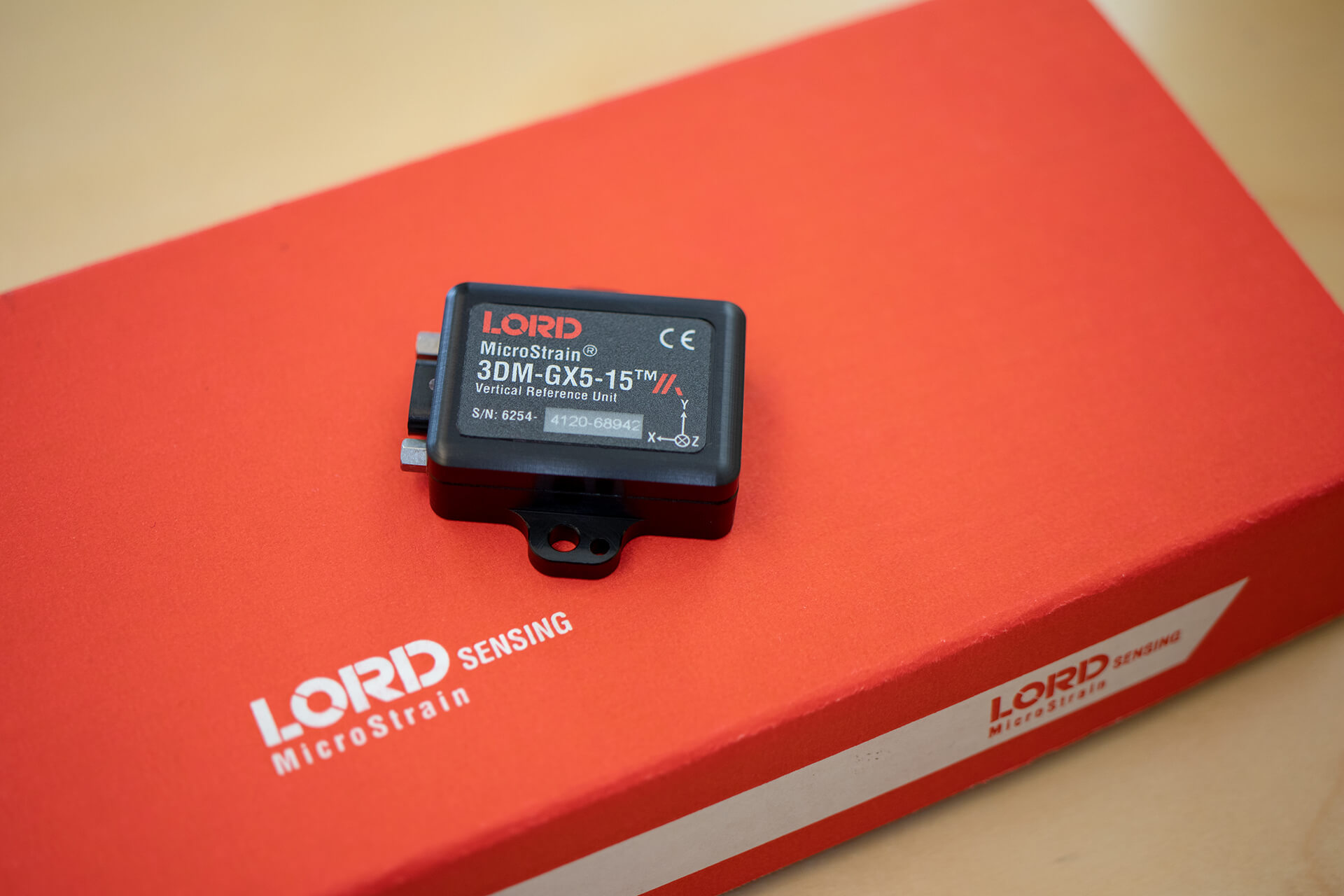 Introduction
The MicroStrain 3DM-GX5-AR is the smallest and lightest industrial VRU available. It features a triaxial accelerometer, gyroscope, and temperature sensors to achieve the optimum combination of measurement qualities.

The 3DM-GX5-AR is ideally suited for a wide range of applications, including platform stabilization antenna pointing and usage monitoring.
Features & Benefits
Best in Class Performance
Fully calibrated, temperature-compensated, and mathematically-aligned to an orthogonal coordinate system for highly accurate outputs
Bias tracking, error estimation, threshold flags, and adaptive noise modeling allow for fine tuning to conditions in each application
High-performance, low-drift gyros with noise density of 0.005°/sec/√Hz and VRE of 0.001°/s/

g

2RMS
Accelerometer noise as low as 25 u

g

/√Hz
Ease of Use
User-defined sensor-to-vehicle frame transformation
Common protocol between 3DM-GX3, GX4, RQ1, GQ4, GX5, and CV5
Robust, forward compatible MIP packet protocol
Cost Effective
Out-of-the box solution reduces development time
Volume discounts
Specifications
Sensor
High Performance Accelerometer

25 µg/√Hz (8g option)
80 µg/√Hz (20g option)

Super-stable Gyro

8 dph in-run bias (-40 to +85°C)
Offset temperature hysteresis 0.05°/s
ARW 0.3°/√hr

Pitch-roll static/dynamic accuracy ±0.25°/0.4°
Operation
IMU sampling rate up to 1000Hz
Auto-adaptive EKF output rate up to 500Hz
Independently configurable IMU and EKF outputs
Forward compatible MIP Protocol optimizes bandwidth
SensorConnect software for configuration, control, display, and logging
Package
CNC Anodized Aluminum
Precision alignment features
Highly compact and low profile

36.0 mm x 36.6 mm x 11 mm
16.5 grams

USB and RS-232 (up to 921600 BAUD) interfaces
–40 to +85 °C operating temperature range
Applications
Platform stabilization, artificial horizon
Health and usage monitoring of vehicles
Summary
High-performance industrial-grade inertial measurement unit (IMU) and vertical reference unit (VRU).