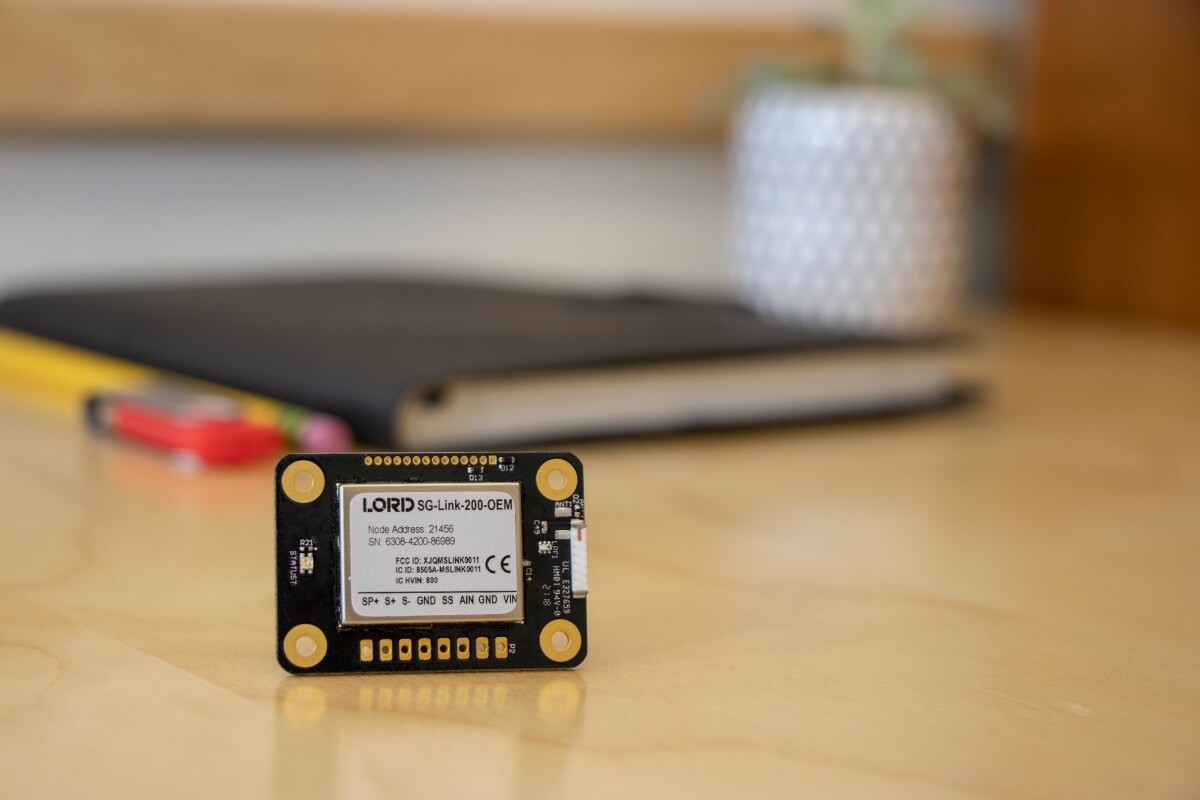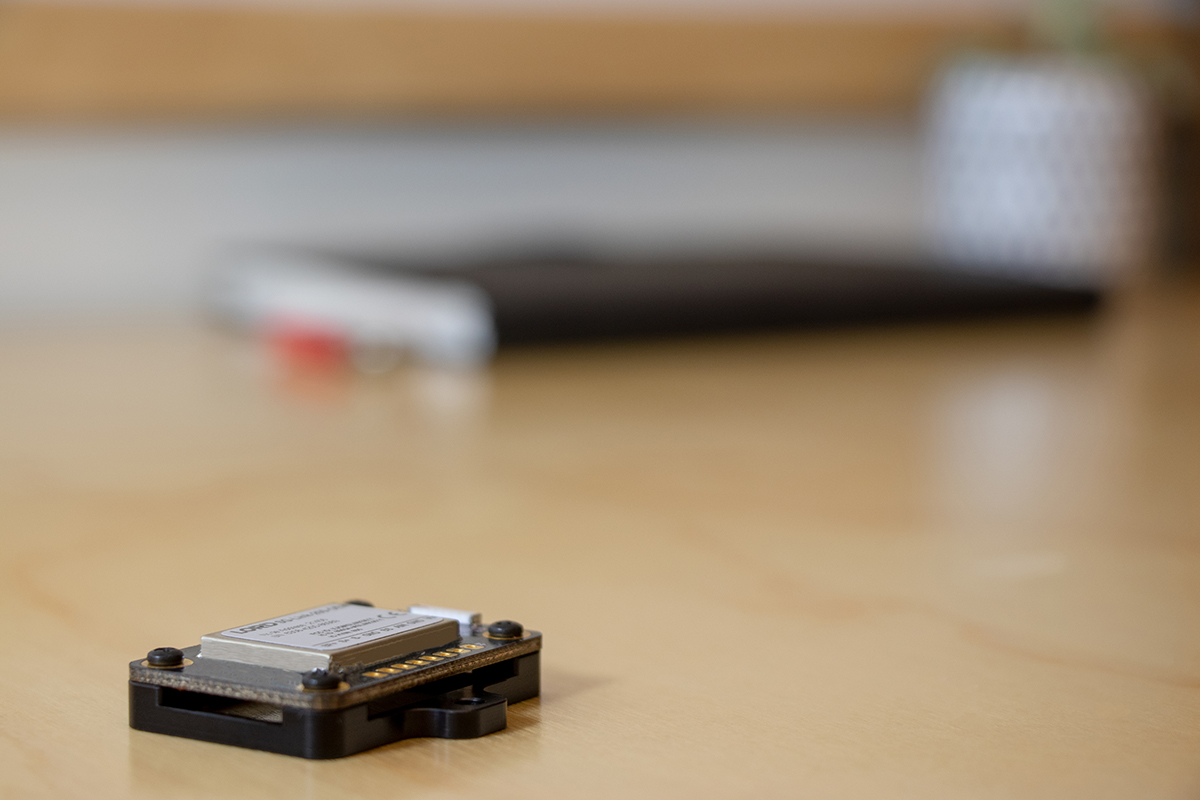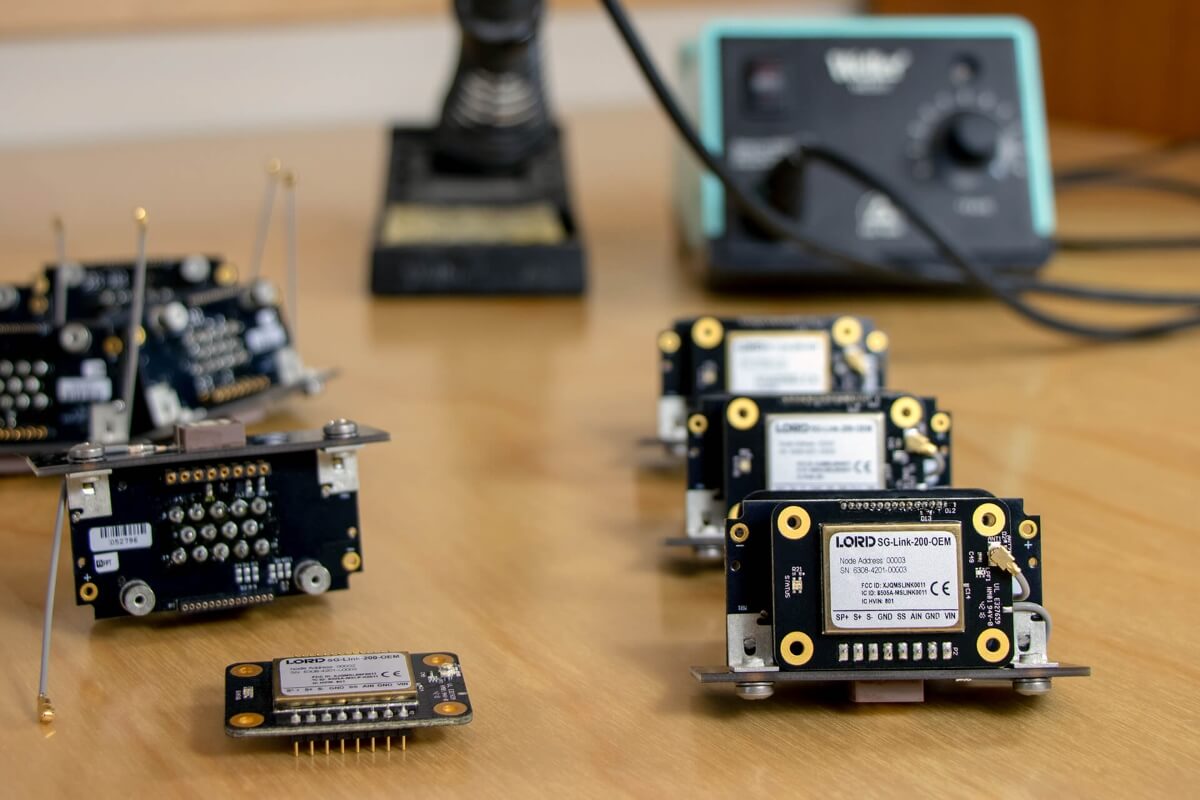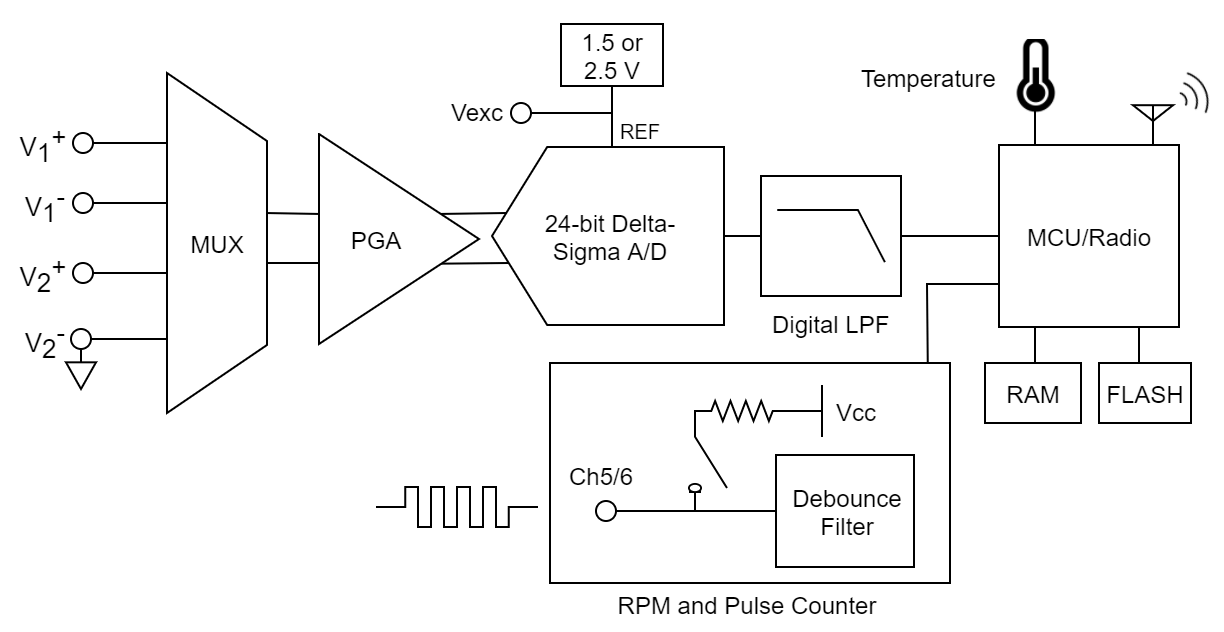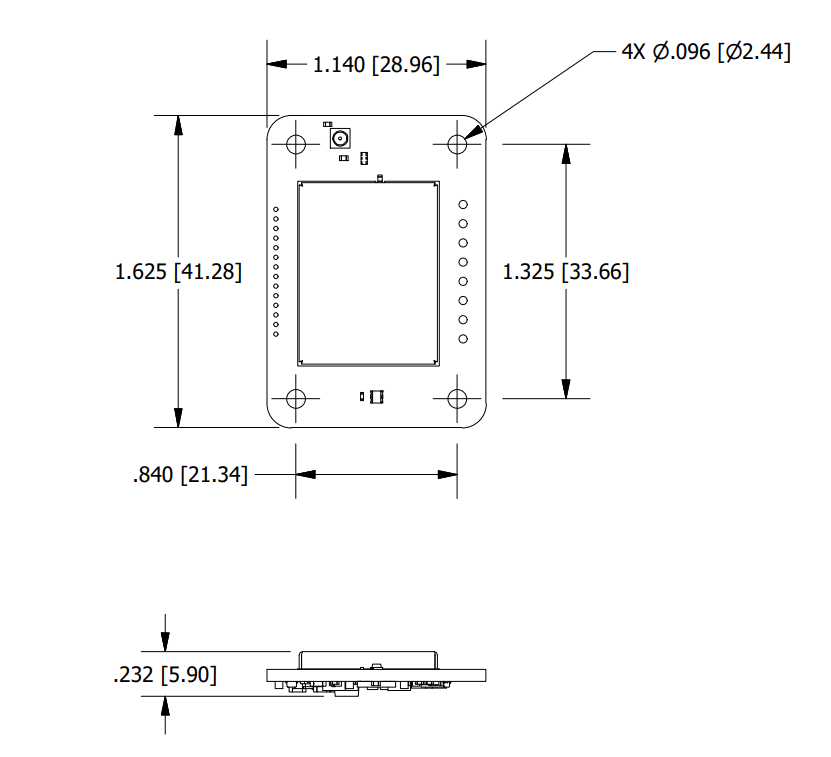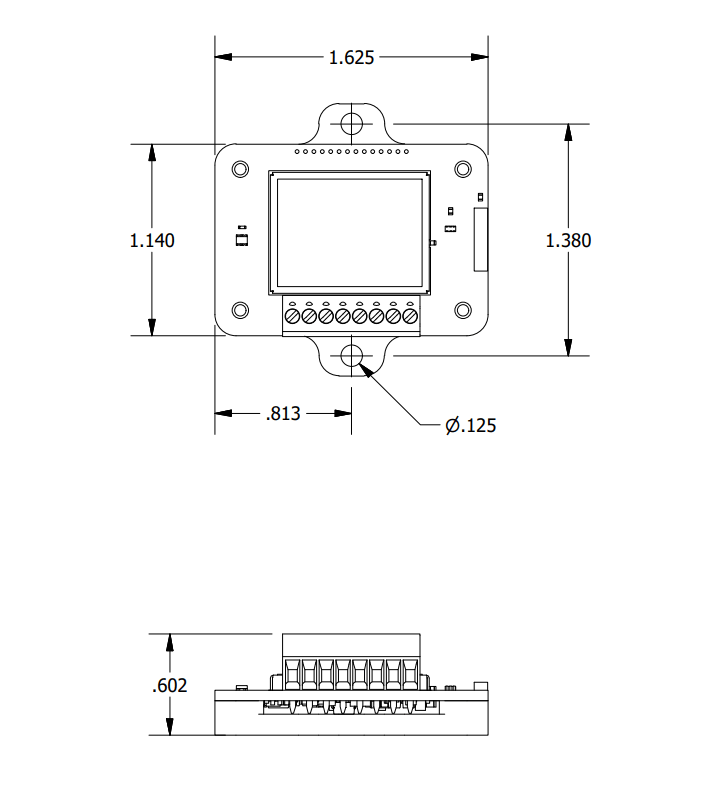 Introduction
The SG-Link-200-OEM is a small wireless node with 2 analog input channels, ready for OEM integration. It includes onboard PGA, filtering, and high-resolution ADC for precise measurement of a large range of sensor types including strain gages, load cells, pressure transducers, and accelerometers.

Additionally, a digital pulse input channel allows easy integration to a hall effect sensor for reporting RPM or pulse count. The versatility and small form factor make the SG-Link-200-OEM easy to integrate into many applications.
Specifications
Sensor Input
1 differential input channel
1 single-ended input channel
1 digital input for RPM or pulse counting
On-board temperature sensor (+/- 0.25°C)
1.5 or 2.5 V sensor power output
Adjustable gain (1 to 128)
Adjustable filtering
High resolution 24-bit data
Noise as low as 1 µV p-p
Compatible with 120, 350, and 1kOhm Wheatstone bridge sensing circuits
Available factory bridge completion (¼, ½, or full-bridge)
Remote strain calibration using on-board shunt resistor
Operation
Up to 1 kHz continuous sampling rate
Continuous, periodic burst, or event-triggered operation
Output waveform data and/or derived parameters (Mean, RMS, peak-peak)
LXRS protocol allows lossless data collection, scalable network size, and node synchronization of ±50 µs
Datalogging up to 8 million data points
Wireless range up to 1km
Duty cycle sensor excitation for low power operation, well-suited for battery powered applications
Package
Power with 3.3 to 30 VDC
–40 to +105 °C operating temperature range
Humiseal 1B31 Conformal Coating
4 mounting holes sized for 2-56 UNC
Optional aluminum base and sensor terminal
Antenna options include on-board, or U.FL connector
Summary
Wireless 2-channel analog input node for OEM integration. Ideal for precise measurement of strain gauges, load cells, and pressure transducers.