Demod-DIGITAL
High-Performance, LVDT Digital Signal Conditioner
MicroStrain Linear Variable Differential Transducer (LVDT) systems enable precise micro-position measurement for a variety of applications. Each system includes a sensor, cable, and signal conditioning module calibrated as one unit to ensure accurate, repeatable measurement.
The Demod-DIGITAL stores specific calibration values in an internal lookup table and provides a highly accurate displacement output on both digital serial and analog output channels.
NOTE: Designed for use with MicroStrain LVDT sensors. With a Demod-DIGITAL purchase, current customers may return sensors for calibration free of charge.
Product Highlights
Internal calibration data delivers unmatched accuracy
Digital serial and analog outputs
Up to 50X more accurate than other LORD signal conditioners
Clean, high-level signals to output connections
Specs
Signal Conditioner
Sensor Types: Parker LORD inductive LVDT (formerly DVRT®) sensors
Sensor Input Channel

Excitation: AC sinewave, 140 kHz typical (other frequencies available on request)
Demodulation: Synchronous, DC output

Analog Output

Analog Output Voltage: 0 to 10VDC (standard), 0 to 5VDC (optional)
Gain: Adjustable from 14 to 10,000 (factory set during calibration)
Low-Pass Filter: 2 Pole, 3dB down @ 10Hz

Digital Output

Format: RS232 (RS485 upon request)
Data: Timestamp, Displacement (mm)
Operation
Power Source: 12VDC nominal ±1VDC (universal voltage wall AC/DC converter provided)
Power Consumption: 70 mA typical
Power Indicator: Multi-color status indicator
Supply Current: 22 mA typical (~15 mA when modified for use with V-Link-200 wireless node)
Warm-Up Time: 5 minutes recommended
Package
Operating Tempurature: -20 to +60°C
Enclosure Size: 70mm x 96mm x 20mm
Mounting: Desktop with rubber feet
Connectors:

Center-positive DC barrel socket (power supply)
4-pin M8 receptacle (sensor input)
HDBNC (analog output)
Micro-DB9

Sensor Cable: 4-pin receptacle to 4-pin mini, calibrated with sensor and signal conditioner
Weight: 113g
Use Cases
Inline Process Verification
Rugged, environmentally insensitive sensors are ideally suited for integration into a multitude of in-line production process verification tasks.
Miniature size allows access to nearly any feature.
Many "standard" features can be customized to fit a specific application:
custom calibrated stroke ranges
modified body or core lengths
hermetic or "pressure-equalized" versions
Machine Displacement Feedback
Miniature sensors allow for integration into complex mechanical assemblies for displacement feedback of mechanical grippers, relative position of targets and closed loop position control.
Adjustable filtering allows for high bandwidth which enables quick feedback and responsive machine control systems.
Test & Measurement
Multiple sizes, stroke lengths, accuracy, and filter settings provide sensors for every test and measurement application.
Calibrated displacement systems shortens startup time and ensures accurate results out of the box.
Integration with our wireless sensors (V-Link-200 for example) enables rapid integration and the added features of SensorConnect and/or SensorCloud.
Documentation
General Documentation
Technical Notes
Downloads
There are no downloads for this product at this time.
Software
Free
(FOR DEMOD-DIGITAL ONLY)
SensorConnect is the next generation in desktop sensing software.
From configuration of nodes and starting networks, to collecting and analyzing data in real-time, SensorConnect provides a modern, powerful experience with our Wireless, Inertial, and Displacement products.
Using our intelligent data collection and graphing algorithms, you are able to visualize massive amounts of data instantly, and then zoom in on points of interest just as fast.
Built in MathEngine functionality allows for both real-time and post-processed math, such as generating FFTs, averages, RMS, etc.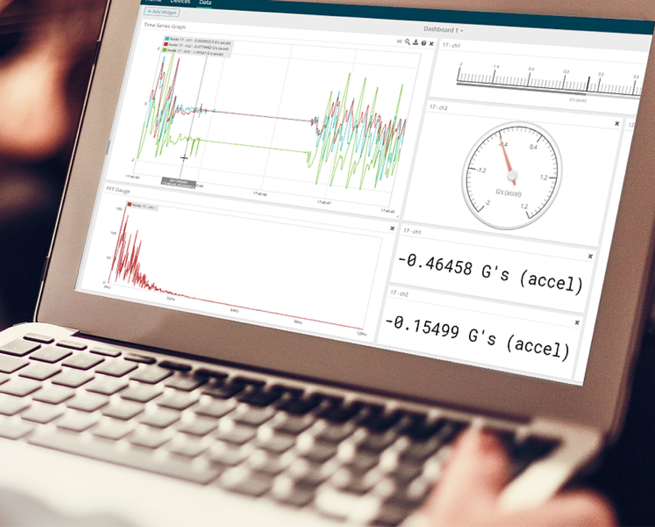 Free and open source API
The MicroStrain Communication Library (MSCL) makes it simple to write code that interacts with our Wireless, Inertial, and Displacement sensors.
MSCL is completely open source and hosted on GitHub under the MIT license.
Full documentation, example code, and a quick start guide are provided to help you get started.
Available for C++, Python, and .NET.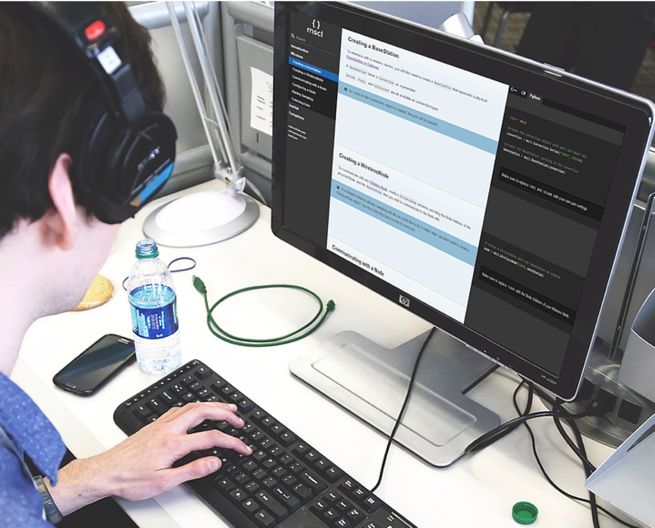 Contact Form
Contact Sales
Please use the form below to contact us or call 802 862 6629.