NC-LVDT
NC-LVDT, Non-Contact, Displacement Sensor
Ideal for difficult sensing applications, the Non-Contact LVDT measures the displacement and proximity of a customer-supplied metal target without physical contact. The measurement is unaffected by interposed nonmetallic, non-conductive materials, such as polymers and biomaterials. The stainless shell houses two coils; one for sensing and one for temperature compensation. This assembly is potted into the stainless housing using high-grade, vacuum-pumped epoxy and includes integral strain relief. This packaging allows the sensor to be used in applications requiring long-term immersion in water or saline solutions.
Specs
Sensor
1.0, 2.5 millimeter calibrated stroke ranges available
Accurate output: up to +/-0.2% FS with included non-linear calibration
Balanced coil inherently temperature compensated

Offset: 0.0029% FS/°C (typical)
Span: 0.030% FS/°C (typical)
Operation
Designed for use with LORD high performance signal conditioners
Analog outputs (Demod-DC, Demod-DVRT-2):

0-5V, 0-10V
800 Hz bandwidth (typical), factory adjustable 10hz to 20kHz for higher bandwidth (lower resolution) or higher resolution (lower bandwidth)
Unique calibration curves provided with each unit for optimal accuracy

Digital Outputs (Demod-DIGITAL)

High resolution, linearized, engineering unit output
10Hz bandwidth, 100 samples/sec
RS232 serial communications
24-bit A/D
SensorConnect display and data logging software
Package
316 SST body material (400 series option)
3.8x19, 10.7x19 millimeter (diameter x length) Sensor Body
1.8mm diameter Teflon-coated cable
-55°C to 175°C operating temperature range
Use Cases
Inline Process Verification
Rugged, environmentally insensitive sensors are ideally suited for integration into a multitude of in-line production process verification tasks.
Miniature size allows access to nearly any feature.
Many "standard" features can be customized to fit a specific application:
custom calibrated stroke ranges
modified body or core lengths
hermetic or "pressure-equalized" versions
Machine Displacement Feedback
Miniature sensors allow for integration into complex mechanical assemblies for displacement feedback of mechanical grippers, relative position of targets and closed loop position control.
Adjustable filtering allows for high bandwidth which enables quick feedback and responsive machine control systems.
Test & Measurement
Multiple sizes, stroke lengths, accuracy, and filter settings provide sensors for every test and measurement application.
Calibrated displacement systems shortens startup time and ensures accurate results out of the box.
Integration with our wireless sensors (V-Link-200 for example) enables rapid integration and the added features of SensorConnect and/or SensorCloud.
Downloads
Software
Free
(FOR DEMOD-DIGITAL ONLY)
SensorConnect is the next generation in desktop sensing software.
From configuration of nodes and starting networks, to collecting and analyzing data in real-time, SensorConnect provides a modern, powerful experience with our Wireless, Inertial, and Displacement products.
Using our intelligent data collection and graphing algorithms, you are able to visualize massive amounts of data instantly, and then zoom in on points of interest just as fast.
Built in MathEngine functionality allows for both real-time and post-processed math, such as generating FFTs, averages, RMS, etc.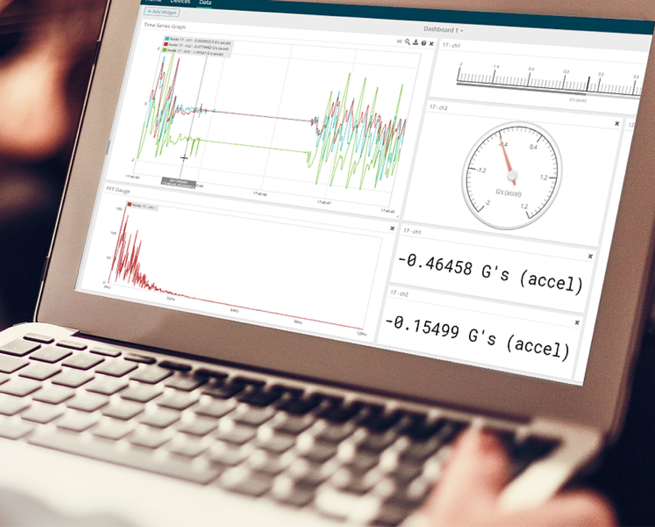 Contact Form
Contact Sales
Please use the form below to contact us or call 802 862 6629.