New Complete Network RTK Platform for Improved Navigation in Drones, Robots, UVs and AVs
By Elena
/
Published Wed, 05/06/2020 - 09:32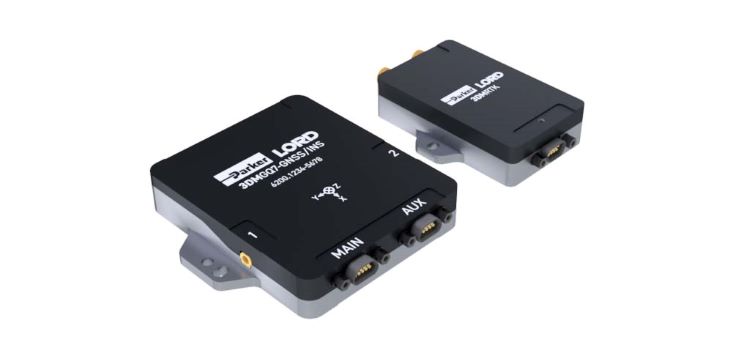 The new MicroStrain 3DMGQ7-GNSS/INSS is addressing the need for measurement and navigation solutions for delivery, safety and automated robotic monitoring. This dual antenna RTK enabled Inertial Navigation System provides next level performance with integrated custom IMU, dual integrated RTK-capable multi-constellation GNSS receivers, integrated barometric pressure sensor and magnetometer. Beyond the integrated sensors the GQ7 offers hardware support for wheel odometry and API support for external velocity sensor measurements. This sensor has been designed for use in markets such as BVLOS drones, unmanned vehicle navigation, legged robots and autonomous vehicles.
SenorCloud RTK
SensorCloud RTK enables users to obtain the positional accuracies needed for autonomous platforms, providing the required corrections information to achieve 2cm positional accuracy with the 3DMGQ7-GNSS/INS. Paired with the companion accessory 3DMRTK, this complete network RTK platform is designed to be a one-stop inertial navigation solution, offering unmatched price and performance.
Product Highlights:
High quality position, velocity, and attitude estimates at rates up to 1 kHz
2-cm position accuracy (in good conditions with RTK corrections available)
Advanced sensor fusion for accurate measurements in challenging environments
Seamless operation during temporary GNSS signal outages; online tracking of IMU error sources for superior dead-reckoning performance
Network RTK with seamless SensorCloud RTK service and cellular enabled RTK
Featured product
Related Article
Engineering Q&A: Tracking Satellite Signals Beyond the Visual Line of Sight
Thanks for subscribing!
SIGN UP
Get updated when new All Blogs Blog articles are posted.