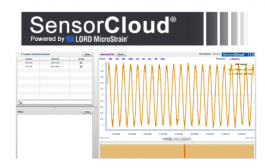 Product no longer stocked – limited availability
Contact for pricing and lead time--a minimum order quantity may apply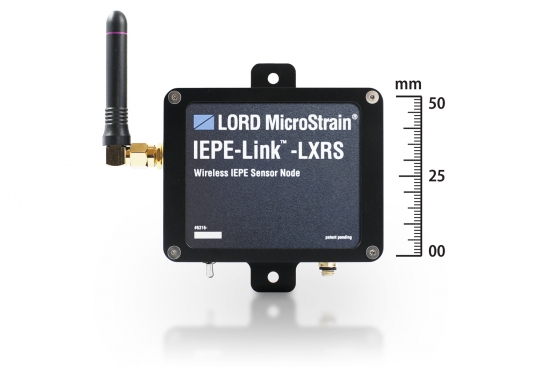 Product no longer stocked – limited availability
Contact for pricing and lead time--a minimum order quantity may apply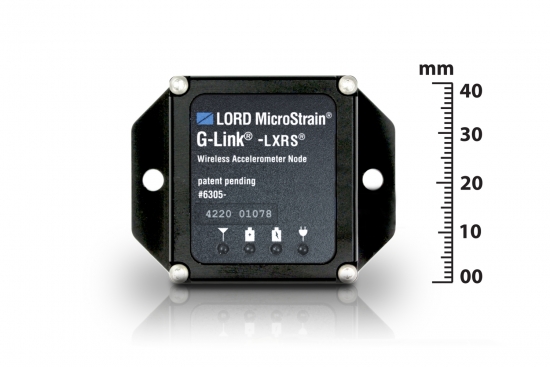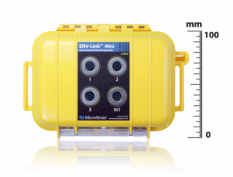 Product no longer stocked – limited availability
Contact for pricing and lead time--a minimum order quantity may apply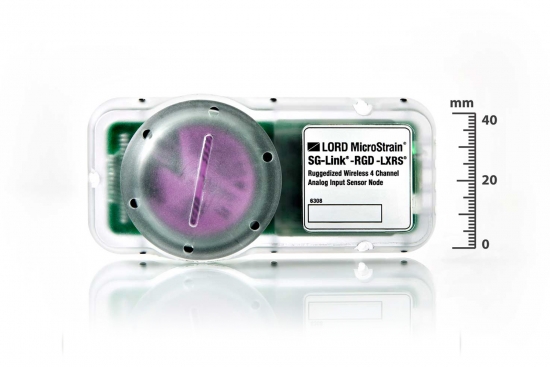 Pages
MicroStrain's SensorCloud™ is a unique sensor data storage, visualization and remote management platform that leverages powerful cloud computing technologies to provide excellent data scalability, rapid visualization, and user programmable analysis.  Originally designed to support long-term deployments of MicroStrain wireless sensors, SensorCloud now supports any web-connected third party device, sensor, or sensor network through a simple OpenData API.   
Core SensorCloud features include: Virtually unlimited data storage with triple-redundant reliability, ideal for collecting and preserving long-term sensor data streams
Time series visualization & graphing tool with exceptionally fast response, allows viewers to navigate through massive amounts of data, and quickly zero in on points of interest
MathEngine® feature allows users to quickly develop and deploy data processing and analysis apps that live alongside their data in the cloud
Flexible SMS and email alert scripting features helps users to create meaningful and actionable alerts.
To sign up for a free account, click here.
Overview
SensorCloud is useful for a variety of applications, particularly where data from large sensor networks needs to be collected, viewed, and monitored remotely.  Structural health monitoring and condition based monitoring of high value assets are applications where commonly available data tools often come up short in terms of accessibility, data scalability, programmability, or performance.    MicroStrain's SensorCloud was born out of a need for a better tool for these types of applications but the core features and benefits can add value to a much broader range of applications.
Datasheet
Manual
The IEPE-Link™ -LXRS® specialized high-speed node is designed for synchronized, periodic burst sampling of piezoelectric devices.
Product Highlights
Designed for high speed, high resolution periodic burst sampling of Integral Electronic Piezoelectric (IEPE) and Integrated Circuit Piezoelectric (ICP®) accelerometers
Ideal for vibration sensing in challenging applications, such as critical structure and machine health monitoring
High resolution data with 24-bit A/D converter
User-programmable 1 KHz to 104 KHz sample rates
109.5 dB dynamic range
User-selectable low pass filtering
Datasheet
Manual
Software
The G-Link® -LXRS® is a low-cost integrated accelerometer node with ± 2 or ±10 g measurement range and many sampling options.
Product Highlights
On-board high-speed triaxial ± 2 g or ± 10 g MEMS accelerometer with an internal temperature sensor

Wireless framework is ideal for measuring vibration, tilt, inclination, and acceleration in remote applications.

Supports continuous, burst, and event-triggered sampling

and datalogging to internal memory

User-programmable sample rates up to 4096 Hz

2 MB on-board non-volatile data storage

Simultaneously transmit real-time data and log to memory.

IP65/66 environmental enclosures available
Datasheet
Manual
Software
The SG-Link® -RGD -LXRS® ia a versatile, ruggedized four-channel analog sensor node with integrated triaxial accelerometer.
Product Highlights
Four analog input channels, integrated three-axis accelerometer, and an internal temperature sensor
Integrated strain sensor signal conditioning, embedded processing, and environmentally hardened form factor ideal for permanently mounting over strain gauges
Supports conventional bonded foil, piezoelectric-resistive, Wheatstone bridge, and modular Columbia Research
Labs-type strain gauges
Integrated triaxial accelerometer with MEMS technology and +/- 16 g range
User-programmable sample rates up to 4096 Hz
LORD MicroStrain® LXRS® Wireless Sensor Networks enable simultaneous, high- speed sensing and data aggregation from scalable sensor networks. Our wireless sensing systems are ideal for sensor monitoring, data acquisition, performance analysis, and sensing response applications.
The gateways are the heart of the LORD MicroStrain wireless sensing system. They coordinate and maintain wireless transmissions across a network of distributed wireless sensor nodes . The LORD MicroStrain LXRS wireless communication protocol between LXRS nodes and gateways enable high- speed sampling, ±32 microseconds node- to- node synchronization, transmission range up to 2 kilometers, and lossless data throughput under most operating conditions.
Users can easily program nodes for data logging, continuous, and periodic burst sampling with the Node Commander ® software. The web- based SensorCloud™ interface optimizes data aggregation, analysis, presentation, and alerts for gigabytes of sensor data from remote networks.
The SG-Link® -RGD -LXRS® ia a versatile, ruggedized four-channel analog sensor node with integrated triaxial accelerometer.
Product Highlights
Four analog input channels, integrated three-axis accelerometer, and an internal temperature sensor
Integrated strain sensor signal conditioning, embedded processing, and environmentally hardened form factor ideal for permanently mounting over strain gauges
Supports conventional bonded foil, piezoelectric-resistive, Wheatstone bridge, and modular Columbia Research
Labs-type strain gauges
Integrated triaxial accelerometer with MEMS technology and +/- 16 g range
User-programmable sample rates up to 4096 Hz
Datasheet
Software
Pages