Applications
Downloads
Tags
Parameters
Posted

Wednesday, July 29, 2015 - 10:45
Real-time health monitoring of high value assets
Application Study - Machine Health Monitoring
Reducing unplanned downtime in the oil and gas industry: use of the SensorCloud™ platform allows operators to characterize machine fatigue, perform predictive analysis, improve system design, and setup monitoring of real-time operating conditions.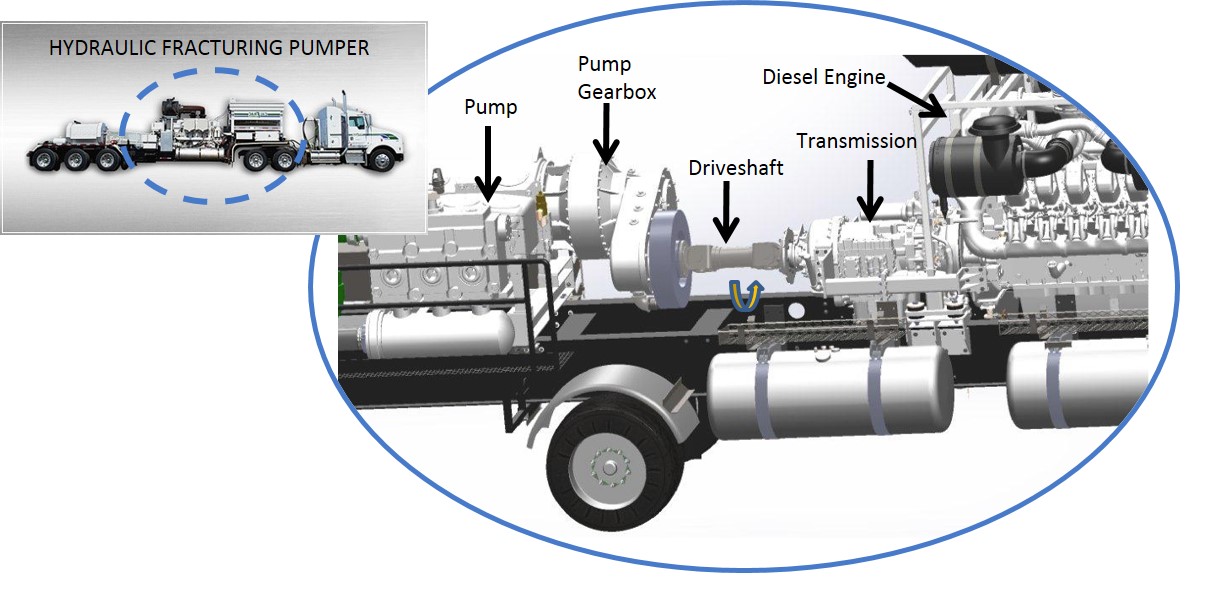 Rigorous use conditions - Oil and gas rigs operate in complex vibration environments. Characterizing and predicting failure of major components is key in reducing project cost and downtime.
Solution
Use a wireless sensor network with SensorCloud to monitor equipment condition and anticipate failures.
Connect: Deploy the SensorCloud platform in conjunction with wireless torque, pressure, and temperature sensors to collect new rig performance metrics alongside existing process data. Leverage existing technical expertise to provide timely analysis of truck conditions.
Monitor: Keep distributed teams informed of equipment performance anomalies and trends that warrant replacement planning with real-time SMS and email alerts.
Analyze: Use SensorCloud's embedded MathEngine® analytics tool to unlock business value from historical performance logs. Determine which equipment vendors provided the best return on investment (ROI) and the lowest total cost of ownership. Optimize machine target set points to minimize costs and maximize life.
Machine Monitoring Benefits
Reduce unplanned downtime and improve safety

Make informed equipment purchases & maximize ROI

Optimize machine performance and lifetime
Challenge
Anticipating equipment failures in the oil and gas industry is crucial for managing bottom line operational expenses. Existing methods for collecting and analyzing rig performance data are often inadequate for extracting business value and real-time actionable insights:
Manual machine-hour log collection is time-intensive and error-prone

It is difficult to unify sensor and process data using different equipment from multiple vendors

Analytics packages and associated expertise are typically expensive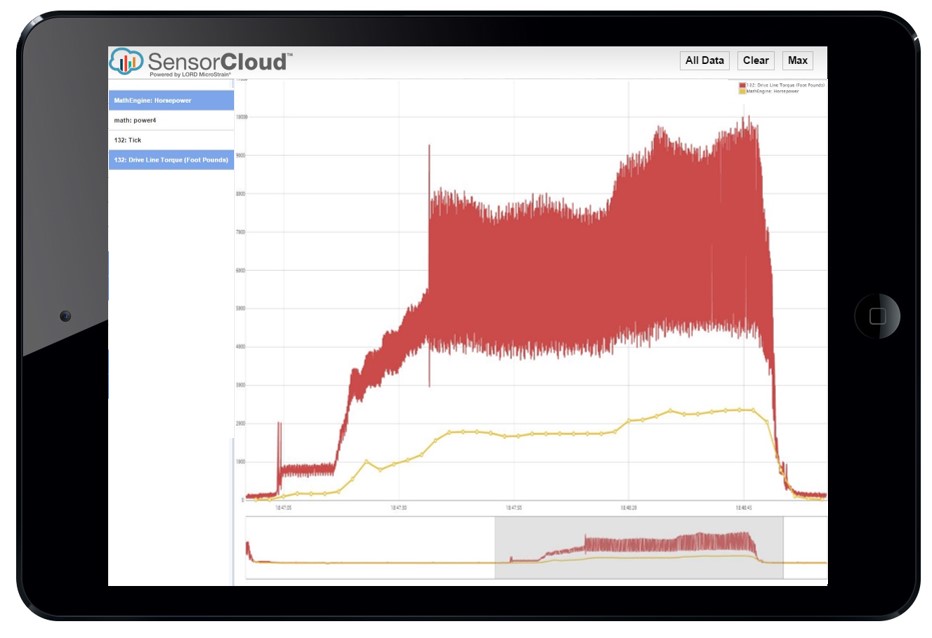 Live performance monitoring - With SensorCloud monitoring, equipment performance can be tracked during operation for failure conditions . Data can be analyzed further for predictive modeling.
Features
Scalable big-data visualization & real-time SMS and email alerting

Ultra-reliable & secure data archival

Flexible and programmable data analytics

White-label branding, embeddable widgets & custom portals