Recent
Related Products
Applications
Announcing the release of our new CV5-15 VR and CV5-25 AHRS inertial sensors!
By Collin
/
Published Fri, 05/12/2017 - 13:57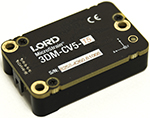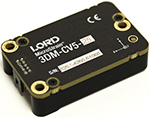 The LORD Sensing 3DM-CV5 family is now complete, with the release of our -15 VR sensor and the -25 AHRS. They join the recently-released CV5-10 IMU to provide a comprehensive low-cost, industrial-grade OEM sensor line for a number of applications.
The CV5-15 IMU simply features a high-performing gyro and accelerometer without the added cost of calculated outputs. It is a stripped-down, board-level sensor that can easily be embedded into your application, mounted directly on the PC board or mounted on a chassis with a ribbon cable.
The CV5-25 AHRS adds a magnetometer and auto-mag calibration for precise measures of attitude and heading.
All three models are fully temperature-compensated and calibrated over the operating temperature. The use of Micro- Electro- Mechanical System (MEMS) technology allows the sensors to be highly accurate, small, lightweight.
The  LORD Sensing  MIP Monitor software can be used for device configuration, live data monitoring, and recording. Alternatively,  the MIP Data Communications Protocol is available for development of custom interfaces and easy OEM integration.
Ideal applications for the CV5 line of sensors include:
Precision agriculture
Terrain compensation
Grade control
Position and tilt control
Platform stabilization
Asset management
Health and condition monitoring
To view the product sheet for the CV5-15, click here.
To view the product sheet for the CV5-25, click here.
To watch the product video overview webinar, click here.
Thanks for subscribing!
SIGN UP
Get updated when new All Blogs Blog articles are posted.